Akshay Kumar is very famous in the Bollywood industry for his combination of rich humour and stunning action sequences. He thrives to stay away from controversies. He believes in living a lavish and a happy life with family. Apart from being a good actor, Akshay is a great father too. Yes, he is extremely fond of both his children Aarav and Nitara and pampers them a lot.
"I have a hero, I call him DAD."
Aarav faces the media quite often, without any attempt being made to hide him, but what happens to Akshay, when it comes to his princess Nitara? The Khiladi leaves no stones unturned in hiding the face of his daughter from the media. Even while sharing pictures on social media, Akshay makes sure that no clear pictures are posted; it is either Nitara's side facing picture or her back facing one.
Wondering why he does so? Let us explain….
Reason why Akshay hides his daughter's face from media!
Akshay Kumar knows that media can sometimes be extremely 'BAD'. Journalists find their own kind of way to hype the matter and especially when it is some celeb related gossip, it is obviously a golden opportunity for them.
Media wants to know anything and everything possible about celebrities, be it their personal life, their career related gossips, kids' updates and much more. And that surely violates the privacy of these celebs, but nothing seems to budge the journalists.
Once the journalists manage to get some small piece of gossip, they easily turn it into breaking news! Even the innocent kids of celebrities aren't spared. Take for instance Aaradhya Bachchan; she just hugged Aamir Khan's son Azad and it hit the headlines immediately. That is stupid, isn't it?
It seems Akshay is totally against the media and maintaining a safe distance from it is his main motto. Moreover, Daddy Dearest is of the opinion that Nitara is too small to face the cruelty of media and the dirty games that it plays at times.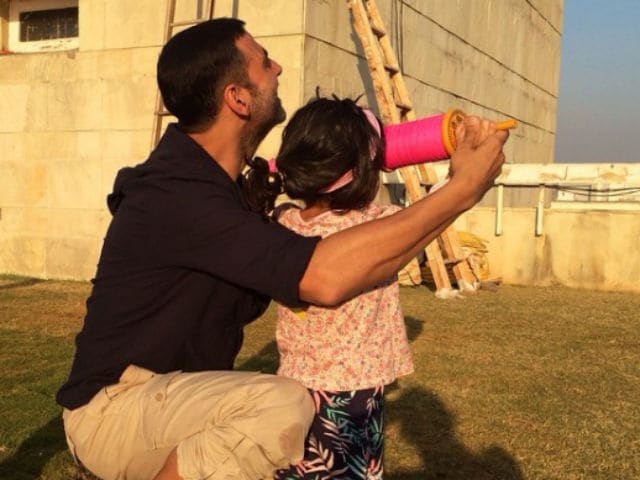 Kids of Bollywood celebrities are always targeted, be it for attending parties, taking pictures in bikinis and being involved in various scandals. The 'Rustom' actor is taking all the necessary steps from now itself to avoid such things affecting Nitara in the future.
That is too good a reason to stay away from the camera. Everyone at the end of the day loves fame, enjoys all through it. But does that mean they need to share every bit of their personal lives with the information craving media? No.
Media, kindly grow up!